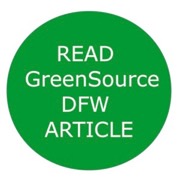 The Austin rock ensemble Montopolis, led by Fort Worth native Justin Sherburn, will perform the multi-media show The Living Coast exploring Texas' Gulf Coast. The show combines live music with film and storytelling.
The show is sponsored by the Dallas Sierra Club, Green Source On the Air, Oak Cliff Earth Day and the Law Office of Wendel Withrow.
Masks are required and seating is reduced to 30 percent capacity.
$20
Date and Time:
Saturday, September 25, 2021 - 8:00pm