About Green Source DFW
Green Source DFW is an award-winning digital publication covering environmental news in North Texas. 
Launched in 2011, the educational site was created by the Memnosyne Institute, a Dallas-based nonprofit, to educate the community about environmental topics including green living, sustainability, conservation, environmental advocacy and public policy discussions.
Today, GreenSourceDFW.org continues to advance the North Texas green movement through original reporting, feature articles, green business and nonprofit listings, a green jobs board and a green event calendar and since 2019, a podcast called the Texas Green Report, aimed at a state-wide audience. In 2021, Green Source DFW launched a monthly Zoomcast called Green Source On the Air.
AWARDS
In 2019, the Texas Sierra Club honored GSDFW editor Julie Thibodeaux and GSDFW reporter Julie Ryan for environmental reporting. In 2018, Green Source DFW received the Media Accountability Award from the Dallas Peace and Justice Center. Prior to that, Green Source DFW was awarded the Green Media Award by the North Texas Corporate Recycling Association in 2012 and 2014. 
More on GSDFW milestones.
PRESS
In 2020, Green Source DFW reporters Andrea Ridout and Jason Winningham appeared on Good Morning Texas!
The news site was featured in a 2015 Dallas Culture Map article: Is being green your thing? Then frequent this Dallas-Fort Worth site by Teresa Gubbins.
EVENTS
Rounding out its community outreach, GSDFW hosts the annual Oak Cliff Earth Day, Run for the Environment and the Green Source DFW Sustainable Leadership Awards.
AUDIENCE
The site has 250,000 unique visitors annually and 6,000 subscribers to its weekly newsletter. See advertising opportunites.
NEWSLETTER
Sign up for our weekly newsletter at tinyurl.com/DFWGreenNews.
SITE DESIGN
GreenSourceDFW.org is designed and maintained by Fireroad Digital.
REPUBLISHING
All content on Green Source DFW is copyrighted. Reuse of any Green Source DFW content requires permission from the editor. Email Julie@GreenSourceDFW.org.
A Message from Mary Ann Thompson-Frenk, Co-Founder and President of Memnosyne Institute:
"Welcome to the Green Source DFW website. Memnosyne Institute created it to advance the Green Movement in Dallas-Fort Worth. GreenSourceDFW.org is built to be a central communication point for people committed to change the world and people who might. I encourage everyone to participate fully and learn from each other."
---
Mary Ann Thompson-Frenk
Co-Founder and President of Memnosyne Institute
---
Phillip E. Collins
Executive Director, Memnosyne Foundation
---
Wendel Withrow
Director of the Center for Environment, Memnosyne Institute
---
Phillip Shinoda
Former Director of the Center for Environment, Memnosyne Institute; Founder of Green Source DFW; Retired
---
Julie Thibodeaux
Editor, GreenSourceDFW.org
817-732-0722
Green Source DFW Contributors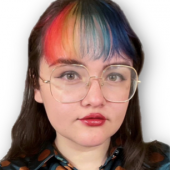 Brandi Addison is an independent journalist in North Texas and a graduate student of New York University's professional writing program with a focus on environmental science. She received her B.A. in journalism at Texas Tech University. She is passionate about all-things-news but enjoys environmental coverage most. Her preferred topics are wildlife conservation, sustainability, natural resource management, and biodiversity. Contact her at brandi@brandidaddison.com.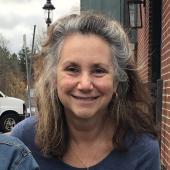 Harriet L. Blake is a Grapevine-based freelance writer and editor. She was a longtime editor with the Dallas Morning News and later went on to become a regular correspondent for the innovative Dallas-based publication GreenRightNow.com. She has covered a range of climate-related topics from PFOA (aka Perfluoroctanoic acid) found in microwave wrappers to actress/environmentalist  Daryl Hannah's eco-friendly lifestyle
Anna Clark is the author of "Green, American Style: Becoming Earth-Friendly and Reaping the Benefits." She is the founder of EarthPeople Media and the co-founder of the Inclusive Economy Consortium. For more on her writing, visit AnnaMClark.com. 
Rita Cook is an award-winning journalist who writes or has written for the Dallas Morning News, Focus Daily News, Waxahachie Daily Light, Dreamscapes Travel Magazine, Porthole, Core Media, Fort Worth Star Telegram and many other publications in Los Angeles, Dallas and Chicago. With five books published, her latest release is "A Brief History of Fort Worth" published by History Press. 
Jim Domke is a journalist based in Arlington focused on urban nature, native landscaping and preservation. E-books include: "Duck Rules Growing Up" and "Game Day - Arlington Texas: Make the most of your visit to north Texas."
Betsy Friauf is an award-winning journalist whose credits include the Dallas Morning News' garden section, Fort Worth Star-Telegram's health and wellbeing section, TCU's research magazine Endeavors and the American Heart Association. As a founding member of the UNT Health Science Center's Sustainability Committee, she served as founding coordinator of the campus' community garden and as a member of the Tarrant Food Policy Council's Urban Agriculture Working Group. She is co-author of a forthcoming book on the history of the eugenics movement in Texas.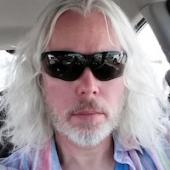 Marshall Hinsley is a writer and sustainable farmer who lives in Waxahachie. He's written for Culture Map Dallas, Edible Dallas & Fort Worth magazine and a variety of corporate clients. On his organic farm south of Waxahachie, Hinsley specializes in controlled-environment agriculture. Contact him at Marshall.Hinsley@gmail.com.
Shirley Jinkins is an Arlington-based journalist and writer who has reported on K-12 education, municipal issues, country music, environmental and age-friendly livable communities during her 35-year career with the Fort Worth Star-Telegram. She has written about urban food deserts for Texas Christian University's TCU Magazine and energy-saving commercial lighting options for the Fort Worth Business Press.
Monica Johnson is a freelance writer, farmer and farm-based educator who has written for a variety of publications including Edible DFW, Edible Austin, Modern Farmer, Slow Food USA and Food Politic. For more information, visit MonicaJohnson.pressfolios.com.
John Kent is a Fort Worth-based freelance writer and former staff writer for the Albuquerque Journal. He has also written stories for the Associated Press, Dallas Morning News, Fort Worth Star-Telegram, Fort Worth Business Press and the Corpus Christi Caller-Times.
Barbara Kessler is an Austin-based journalist and former Dallas Morning News reporter. For many years, she oversaw Green Right Now and EcoBayou, two online publications which offered sustainable living ideas, environmental news and help finding greener products. The publications advocated for slowing climate change, accelerating green energy and saving wildlife.
Amy Martin, a journalist and writer for more than 40 years, is the senior features reporter for GreenSource DFW. Her latest book, "Wild DFW: Explore the Amazing Nature in and round Dallas-Fort Worth," (Wild-DFW.com) will  be released by Timber Press in July 2023. She is currently creating a biographical website (NedFritz.com) of Ned Fritz, Texas' most famous environmentalist. Her prior book was "Itchy Business: How to Treat the Poison Ivy and Poison Oak Rash, Prevent Exposure and Eradicate the Plant."(Itchy.biz) She was contributing editor for the national magazine Garbage (recycling and features), and has written for TheaterJones (comedy and cirque), Senior Voice (The Aging Hippie column), Dallas Morning News (recycling), Dallas Times Herald (performing arts), and Dallas Observer (music and comedy). For a dozen years, Martin also operated a popular alternative news service called Moonlady News, earning her the nickname Moonlady. She may be reached through Moonlady.com. 
Teresa McUsic is an Arlington-based writer focused on consumer, environmental and health issues. She's written for a number of local and national publications, including the Fort Worth Star-Telegram, the Dallas Times Herald and Cure Magazine.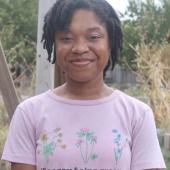 Avery Oliver is a Cedar Hill-based journalist who focuses on mental health, the environment, entertainment, and things that are happening worldwide. She's written for various publications such as Better to Speak, SheKnows, Rooted in Rights, and Digital Spy on many topics. She has a degree in Multi-Media Journalism from the University of Texas at El Paso.
Gary Olp is an award-winning LEED-accredited architect and founder and president of GGO Architects, the first green practice to open in Dallas. He speaks and writes about sustainable design and environmental stewardship.
Minnie Payne is a frequent contributor to GreenSourceDFW.org. She's written for Pegasus News, Frisco Style Magazine and Seedstock. She presently freelances for Living Magazine, The Senior Voice and Your Speakeasy.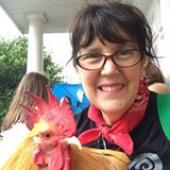 Andrea Ridout of Garland has become a nationally-known expert on products and processes for green home improvement after three decades in the hardware industry and radio/TV. She has owned and sold three award-winning companies and has a wide breadth of knowledge from decorative hardware to gardening, eco-friendly topics to animal husbandry. She is currently working on a new book about backyard chickens for Texas A&M Press.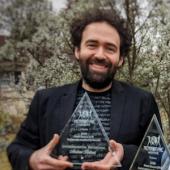 Andrew Ridout has a degree in software engineering from the University of Texas at Arlington and is currently living in Dallas. He has written articles for The Daily Texan newspaper and numerous other personal essays both for school and work. He is a strong advocate of a wholly plant-based diet. He's the founder of Frankly Good, a vegan baking company.
Julie Ryan writes on environment, ecology and land care, designs sustainable landscapes, and educates about the Earth through public and private programs. Her work has appeared regularly in the Dallas Morning News and D Magazine, and also in Texas Parks & Wildlife, Spirit and more. She's the author of two popular books on sustainable native landscaping in Texas, and lives in Dallas.
Michael Smith is an Arlington-based writer and naturalist. He is author of "The Wild Lives of Reptiles and Amphibians," and "Herping Texas: The Quest for Reptiles and Amphibians," coauthored with Clint King. (Both from Texas A&M University Press.) He is semi-retired after a 35-year career as a Psychological Associate. He offers mindfulness in nature groups as part of his part-time practice: See msmithlpa.com. Contact him at masmith.tx@gmail.com.
Penelope Taylor is a Dallas-based freelance writer. A native New Yorker, she has called Dallas home for 20 years. Her work has been published in local, regional and national publications, including the Dallas Morning News, Edible DFW, the Texas Jewish Post and others. She is a conscious eater, diligent recycler, composter and an avid but not very accomplished gardener. Penelope is passionate about making a difference to the future of our planet and sharing the myriad ways that people are making a difference today.
VET is a native Texas artist based in Dallas who incorporates environmental recycling awareness through her artwork, commissions and workshops. Her Found Objects Studio is located in the Deep Ellum Arts District, where she creates and shares innovative ways to re-think, re-purpose and re-design discarded items. She has a bachelors degree in Arts & Performance from University of Texas at Dallas. VET's work has been on exhibit throughout the U.S., Canada and Africa; and she is recipient of numerous grants that include The National Endowment of the Arts, Texas Commission on the Arts and MetLife Foundation.
Jason Winningham, aka the Green Tip Guy, is a Duncanville resident who shares his green tips with North Texans via GreenSourceDFW.org and his website GreenTipOfTheWeek.com.