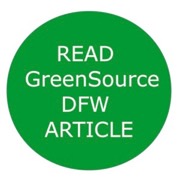 Texas Conservation Alliance and Perot Museum seek volunteers to help conduct bird survey for Lights Out Texas program. They will be surveying for 50 mornings from 6-8 a.m. focusing on a 10-building route to document bird deaths during spring migration due to building collesions.
PARKING: Enter the Perot Special Event/Permit Parking Lot by way of Field & River Streets. Push the intercom button at the gate and let security know you are there for Lights Out. They will admit you. 
WALK: We'll walk between 3-6 miles at a leisurely pace – comfortable shoes are recommended. 
CLOTHING: Light-colored clothing is a good idea for high visibility. You will be crossing many streets on foot. 
RESTROOMS: Available sporadically along the survey route
GEAR 
    •    A flashlight or headlamp helps you see birds pre-dawn.
    •    A camera phone, with the iNaturalist app https://www.inaturalist.org/ downloaded, helps you document your findings but is not required.   
Email [email protected] or [email protected] to sign up, get specific dates and more info.
Date and Time:
Thursday, April 1, 2021 - 6:00am

to

Thursday, May 27, 2021 - 8:00am