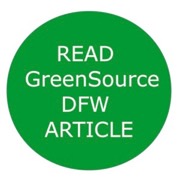 We will be joined by the author of Climate Change from the Streets, Michael Mendez. 
Michael Méndez is assistant professor of environmental planning and policy at the University of California, Irvine. He previously served in California as a senior consultant, lobbyist, and gubernatorial appointee during the passage of the state's internationally acclaimed climate change legislation. 
His new award-winning book Climate Change from the Streets, published through Yale University Press (2020), is an urgent and timely story of the contentious politics of incorporating environmental justice into global climate change policy. The book was the winner of the Harold and Margaret Sprout Award, sponsored by the International Studies Association (ISA). 
Climate Book Club is hosted by Dallas/Fort Worth Metroplex Chapter of Citizens' Climate Lobby. Citizens' Climate Lobby (CCL) is a non-profit, nonpartisan, grassroots advocacy organization focused on national policies to address climate change. 
The goal of Climate Book Club is to build literacy around the environment and climate change to help you continue the conversation with your community. Join in reading books about economic and environmental impacts of climate change and the potential solutions for solving the climate crisis. You do not need to be a member of CCL DFW to attend Climate Book Club. Even if you haven't read the book, please feel welcome to join us anyways.
Info: dfw.tx@citizensclimatelobby.org
RSVP on the link below.
Date and Time:
Wednesday, May 26, 2021 -

7:00pm

to

8:00pm