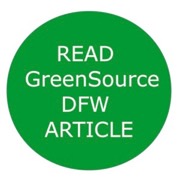 GAF Materials, aka Building Materials Investment Corporation, is seeking a 5-year renewal of their Title V Federal Operating Permit. Environmentalists are urging North Texans to demand better pollution controls for the facility located adjacent to residential neighborhoods. 
Public Hearing: TCEQ is holding a public comment hearing July 29 at 7 p.m. Sign up to speak or join the meeting. Enter the Meeting ID: 192-616-739. Register at least 15 minutes ahead of the meeting.
Written Comments: Submit comments by snail mail or electronically. Use permit number 2771.
Date and Time:
Thursday, July 29, 2021 - 7:00pm