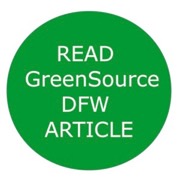 Celebrate North Texas environmental heroes by tuning into the 10th annual Green Source DFW Sustainable Leadership Awards online. 
The annual green awards gala, hosted by Green Source DFW and its parent nonprofit the Memnosyne Institute, will be held virtually for the second year due to the pandemic.
This year's event will be held Thursday, Nov. 18, 2021, at 6 p.m. on Zoom.
Emcees will be Wendel Withrow, Green Source DFW director, and Victoria Howard.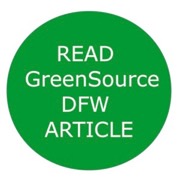 Keynote speaker is Fort Worth native Lance Tahmahkera, the Great-Great Grandson of Comanche Chief Quanah Parker.
The following green heroes will be honored: 
Conservation Activist: Marcie Haley
Environmental Justice: Tiara Chapman, Outdoor Afro Dallas
Green Project: Trinity Coalition, Trinity River National Water Trail
Coke Buchanan Volunteer of the Year: Victoria Howard
Next Generation: Sahan Yerram
Environmental Reporting: Haley Samsel
Unsung Hero: Bob Mione
Lifetime Achievement, Posthumously: Kevin Sloan
Zoom link:
https://us02web.zoom.us/j/89938890605
Info: GSDFW editor Julie Thibodeaux at Julie@GreenSourceDFW.org.
Date and Time:
Thursday, November 18, 2021 -

6:00pm

to

8:30pm