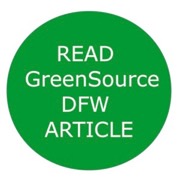 Meet at the northernmost pine grove (see GPS) initially, to talk about writing and drawing to enrich your time in nature. Then everyone will then have about an hour to walk, write and draw. We will then reconvene at the initial spot to discuss how it went. There is no charge for participating.
Nature journaling is not only a way to preserve thoughts and images from a day in nature. It also is likely to make your memory of the day richer, it's an opportunity for self-reflection while writing and drawing, and promotes mindful awareness of the present moment.
Bring a notebook or paper and a pen and pencil (colored pencils if you would like). We recommend keeping it simple; the session should help with guidance about anything else you might want to get later. If you have one, you could bring a small camp stool (not required).
Presenters: Michael Smith is a Psychological Associate and writer (www.MSmithLPA.com). Kayla West is a writer, Master Naturalist, and doctoral student. Jessica Smith is an artist (www.facebook.com/Goodearthart).