By Julie Thibodeaux
In Dallas-Fort Worth, you can find gatherings and meet ups for just about every green interest. This week, a variety of green birds will be flocking together. Drop in and see what they're about.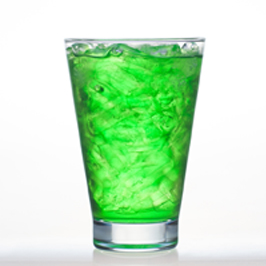 VEG-IN
Join other veg-friendly folk for a beverage when Dallas Vegan Drinks gathers Thursday, June 13, at 6:30 p.m. at the Anvil Pub in Dallas.
The Deep Ellum venue features vegan-friendly fare, including vegan sandwiches, pizzas, soy chicken and vegan chili.
Dallas Vegan Drinks meets the second Thursday of every month at various venues. 
LOTT PARTY
Stop by Recycle Revolution when it hosts its Earth Day After Party on Saturday, June 15, from noon to midnight. Help celebrate the success of the Dallas-based commercial recycling and recycling drop-off center, whose owners Marie Lott and Eddie Lott recently received the Green Source DFW Environmental Award for Entrepreneur of 2013.
The gathering will feature live music, food trucks, drinks, ping-pong tournament, films, workshops, arts and crafts and tours of the zero-waste facility. See schedule. Free. 
NEW LEAF
On Saturday, June 15, the North Texas Electric Auto Association is hosting the Third Annual Leaf Reunion from 10 a.m. to noon at Auto Nation in Dallas. Organizers are expecting more than 50 Leaf owners to attend to swap stories and meet other EV converts.
In addition, NTEAA members will hold their monthly business meeting and discuss electric vehicle projects they are working on, everything from cars and motorcycles to bicycles. All EV owners and nonowners are welcome. Free.
See Green Source DFW's complete list of local green events.
---
 Sign up for the weekly Green Source DFW Newsletter to stay up to date on everything green in North Texas, the latest news and events
Julie Thibodeaux covers environmental issues, green topics and sustainable living for Green Source DFW. Previously, she worked as an editor and writer at the Fort Worth Star-Telegram. Send your green bulletin items to Julie@greensourcedfw.org. Follow us on Facebook and Pinterest.