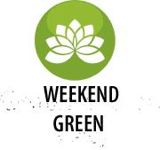 By Julie Thibodeaux
Here are our picks for the week to help you stay green through the dog days of summer.
GARDEN BARGAIN
Enjoy a stroll through picturesque gardens of the Dallas Arboretum for only a buck this month when the public park offers dollar admission during the month of August. Discounted parking is $5. Opens daily at 9 a.m. DETAILS.
THE VEG SET 
Dallas Vegan Drinks hosts its monthly meatless meet up Thursday, Aug. 8, at 6:30 p.m. The venue this month is Sundown at Granada, which offers a variety of vegan and vegetarian options.  DETAILS.
SUN POWER
See what renewable energy looks like in other places when The North Texas Renewable Energy Group presents Solar Energy around the World.
Dan Lepinski, whose job as a solar energy design engineer let him travel extensively throughout many foreign countries, will share photos from his collection on Saturday, Aug. 10, at 10 a.m. Free.
SHOP TALK
Learn your way around the produce section and how to get the most bulk for your buck when the Black Vegetarian Society of Texas hosts Shopping as a Vegetarian.
The free class will be held at Whole Foods on Preston Road on Saturday, Aug. 10, at 10:30 a.m. DETAILS.
---
Julie Thibodeaux covers environmental issues, green topics and sustainable living for Green Source DFW. Previously, she worked as an editor and writer at the Fort Worth Star-Telegram. Send your green bulletin items to Julie@greensourcedfw.org. Follow us on Facebook, Twitter  and Pinterest.