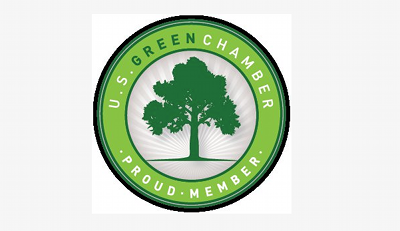 By Julie Thibodeaux     
A new chapter of the U.S. Green Chamber of Commerce wants to help Texas businesses stay on track when it comes to sustainability.
The Lone Star Chapter of the three-year-old national green business organization launched its Texas headquarters in San Antonio in September. 
Chapter founder and president Rich LaHaye said he seized the opportunity to promote the sustainability movement in Texas, one of the biggest polluters in the U.S.
"We're working to become the largest chapter of the USGCC in the nation," he said.
LaHaye said its mission is distinct from the Dallas-based Texas Green Chamber of Commerce, which formally launched in February to promote public policy. The USGCC Lone Star Chapter's primary focus is coaching businesses and nonprofits to achieve sustainability goals.
                                                    (Photo: Dr. Rich LaHaye Founder & President of the Lone Star USGCC Chapter)
Mark Floyd, who is serving as president for the Dallas office, which opened in November, said they've already recruited big name members in the Metroplex, including Earth Day Dallas and the North Texas Corporate Recycling Organization.
Floyd said their target demographic is businesses who already have sustainability programs in place.
"They already see the value of sustainability," said Floyd.
LaHaye, a California native with a PhD in organizational psychology, said many companies start a course of sustainability with good intentions. However, progress can stagnate for a variety of reasons. 
The Lone Star Chapter helps businesses assess where they are in terms of sustainability and determine measurable goals. They provide companies with a customized audit system, which allows employees at every level to report on and track progress. 
  The chamber also offers third-party verification, rating a business based on its efforts to achieve goals, such as reducing energy costs and increasing recycling.
LaHaye said their method helps companies and organizations progress, much like a personal trainer.
"What we try to do is keep them moving," he said.
The Lone Star Chapter also provides educational opportunities from training employees to offering Continued Education credit. Lori De La Cruz, founder of Blue Marble Media in North Richland Hills, has taken on the role of overseeing educational programs as vice president of sustainability education. Her emphasis will be ensuring a company's entire workforce is up to speed on green goals.
"We want to teach everyone in the organization from the janitors to the CEOs," said De La Cruz. "Sustainable issues change everyday. If you don't stay on top of it, it's like technology, you get left behind."
In addition, the Lone Star Chapter hopes to raise public awareness and recently launched its "Mess with Texas" Campaign. It aims to spotlight areas where Texas is lagging with regards to environmental protection. LaHaye said he's hoping to recruit Texas celebrities to help spread the message.
Other goals for 2012 include opening branches in Houston, Austin, Corpus Christie and El Paso.
LaHaye said while Texas has a reputation for being resistant to change when it comes to the environment, he said he's not letting that discourage the chapter's mission.
"I don't want to write Texas off," he said. "We need to get people aligned around an issue and see what happens."
He sees the Lone Star Chapter as a partner with other organizations in the statewide effort to push for progress.
"That's the only way we're going to get it done -- by working together."
---
For more information on the US Green Chamber's Texas Chapter see http://www.lonestarusgreenchamber.com/. Julie Thibodeaux is a Fort Worth-based writer covering environmental issues, green topics and sustainable living. Previously, she worked as an editor and writer at the Fort Worth Star-Telegram. Contact her at julie@jthibodeaux.com.