Hand-carved soapstone hearts from Kenya. Available at Fair & Square Imports in McKinney.
Feb. 7, 2014
Your sweetheart will appreciate a thoughtful choice when it comes to Valentine's Day. All you greenies will want to send an earth-friendly message when selecting your gifts. Here are some ideas from local shops to get you started: 
GOODS
• Fair and Square Imports in McKinney carries responsibly sourced jewelry, home decor, stationary and even musical instruments.
We like these tree-free floral tie journals made from recycled cotton paper, handmade in India. Or how 'bout this recycled tin can thumb piano?
• Green Living in the Dallas Design District is the go-to place for splurge items like bamboo bathrobes and eco-friendly pillows and linens.
• Dolphin Blue, the Dallas-based online store, features plantable paper cards, embedded with wildflower seeds. You can also buy a "tree" card made from 100-percent post consumer recycled paper. For each card, a tree will be planted in the U.S. National Forest.
• Dallas greenie Kim Young's new online store Pretty Things & Cool Stuff features artfully illustrated gardening books and pretty hand-carved boxes and hand-cut valentines.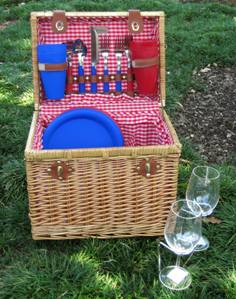 • The Dallas Arboretum gift shop is loaded with books, jewelry and home decor for the garden lover. This picnic basket makes a romantic gift for those who enjoy the local concerts in the gardens. These hummingbird earrings appeal to the nature lover.
SWEETS
The all vegan Reverie Bakeshop in Richardson has a special Valentine's Day menu with treats that can be preordered until Feb. 12 at noon, like this heart-shaped whoopie pie.
For those who didn't plan ahead, their cases will be stocked with Valentine's Day cupcakes, cookies and cheesecake. The shop also carries gluten free items. 
But don't wait too late - it will go fast! 
EATS
The all vegan Spiral Diner and Bakery in Dallas and Fort Worth will have a special Valentine's Day menu: Lasagna, Orzo and Sausage Stuffed Bell Peppers, Creamy Lemon Pasta, drink specials and dessert specials.
Call ahead for reservations: Dallas, 214-948-4747; Fort Worth, 817-332-8834.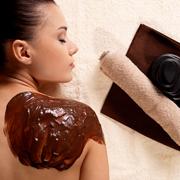 TREATS
The eco-friendly Green Lotus Spa and Retreat in Dallas has Valentine's Day packages for that special someone in your life, featuring chocolate massages and facials.
Or indulge in a festive temporary tattoo for the occasion from Henna Tattoos Dallas, made with all natural nontoxic ingredients.
BLOOMS
Flowers that bear the Rainforest Alliance Certified seal come from farms that protect forest ecosystems, conserve soil and water and improve the lives of farm families and communities. You can find certified blooms at your local Costco, Sam's Club, Walmart and Whole Foods Market.
Or pick out some pretty succulents and a cheery heart-shaped pot at Redenta's in Dallas and Arlington. 
---
Stay up to date on everything green in North Texas, including the latest news and events! Sign up for the weekly Green Source DFW Newsletter! Follow us on Facebook and Twitter.