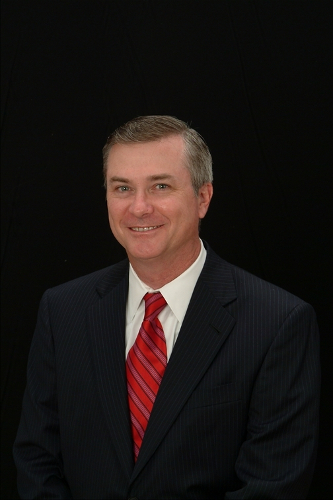 (Photo: Greg Vaughn, one of the minds behind the new Texas Green Chamber)     
After Russell Autry and his firm helped launch the New Mexico Green Chamber of Commerce in 2010, a member of its board of directors issued a challenge: Why don't you do the same thing in Texas?
"We were excited to see how well it did in New Mexico," said Autry, an El Paso resident and president of the Reuel Group, which specializes in community engagement projects. "Lots of businesses want to do this but they don't have the experience setting up chambers."
Recognizing an opportunity to spur the green movement in the Lone Star State, he hired an old colleague and fellow Texan Greg Vaughn to help jumpstart the Texas Green Chamber of Commerce and serve as president.
Vaughn, like Autry, had a long history of overseeing municipal chambers, with experience in Lewisville, Lubbock and the Addison-Farmer's Branch-Carrolton area. However, Vaughn agreed that sustainable business issues were not being addressed by traditional business associations.
"There's a real need for a new voice if we're going to strive to create a new economy," said Vaughn. "We also need to make sure Texas continues to stay on the forefront of alternative energy."
After choosing Dallas as a central location, they quickly established the nonprofit in 2010. Since then, Vaughn has been working behind the scenes, developing community contacts and recruiting members.
This month, the organization formally announced its presence with a roster of 100 members and the support of the Dallas Sustainable Leaders Roundtable, Dallas-Fort Worth and Collin County Greenweavers, and the Houston Green Chamber of Commerce.
While Autry and Vaughn were able to secure the Texas Green Chamber of Commerce name, theirs isn't the only organization to represent Texas' green businesses. The Texas Green Network, formed in 2008 in Austin, refers to itself on its website as "the first green chamber of commerce in Texas." When Vaughn and Autry learned of the organization, they contacted its president and cofounder Reed Sternberg, who oversees 150 members, primarily from Austin and San Antonio. Today, both organizations' leaders say they share a mutual respect and plan to partner in the future.
"We consider anyone who's got their head and heart in the right place to be an ally," said Sternberg.
Vaughn added that the Dallas and Austin-based groups have complementary agendas. While Sternberg says the Texas Green Network will continue to focus on networking and education, the Texas Green Chamber intends to focus on lobbying for public policy.
One of the first legislative issues the Texas Green Chamber will tackle is advocating for benefit corporation laws in Texas. The legislation, which has been enacted in seven other states, offers corporations a new business model. By having the option to become a benefit corporation or B corp, corporate leaders can then make business decisions based on sustainability and the welfare of employees and the community, as opposed to singularly focusing on short-term financial gain. The legal status is similar to the Certified B Corp designation issued by the nonprofit B Lab.
In addition, the TGCC, which is a partner of the American Sustainable Business Council, plans to promote sustainable economic development and regulations that protect consumers, workers and the environment.
"A lot of traditional business associations are constantly fighting regulations," said Vaughn. "While we understand that regulations can be burdensome, we understand the role of government to help us have clean water and air. Something that's good for all the people."
While many of the Texas Green Chamber members are from the Metroplex, Vaughn said they will recruit members from Houston and the Austin-San Antonio area. In the future, Vaughn said they are considering rotating quarterly meetings among the three regions.
They are offering an incentive to anyone who joins this year. Members will receive two years of membership benefits for the price of one year and recognition as a charter member. Annual fees start at $75 and go up to $10,000 for additional benefits, including sponsorship recognition at events.
While the group includes businesses that are already green, Vaughn said they welcome those that simply want to become more sustainable.
 "We want to make it clear, we're not just here for green businesses, we want to get other types of business people more attuned to the issues to help them be more sustainable in their businesses," said Vaughn. For more information on the Texas Green Chamber, see texasgreenchamber.com. To learn more about the Texas Green Network, visit http://texasgreennetwork.org/
---
Stay up to date on everything green in North Texas, including the latest news and events! Sign up for the weekly Green Source DFW Newsletter! Follow us on Facebook and Twitter.