Dear Green Source DFW readers,
Here are my recommendations for speakers at Earth Day Texas. There are talks on voting, water sense, extinction (film) and many other topics. Note that many of my choices have to do with food. I guess I was hungry when I was choosing.  Comments are invited.
Phillip Shinoda
GSDFW Project Manager
Nature of Business
Speech by Joseph P. Quinlan
Automobile Building   Ma
in Stage
Today, more than seven billion people are laying claim on a water supply that hasn't fluctuated in more than two billion years. Are urbanization, the emerging global middle class and industrialization threatening to make water a greater potential famine than food? Will the next global war be fought over "blue gold"? Does corporate investment in sustainable business practices enhance or impede a profitable bottom line? Are renewable energy sources really a viable solution to the global voracity for power? U.S. Trust strategist Joe Quinlan, arguably one of the world's leading thinkers on the human and business implications of energy and water resources, will explore these questions and more, as he confronts the friction between balancing responsibility and profit. (Shinoda note: prices can also be used by public entities responsible to the public)
Integrity and Earth: Honoring Our Roots While Enhancing Progress
Speech by Karenna Gore
Automobile Building  -  
Main Stage
Gore is Director of the Center for Earth Ethics at Union Theological Seminary. Gore received an M.A. in Social Ethics from Union, a J.D. from Columbia Law School and an A.B. degree from Harvard University. Gore previously worked as a lawyer and as Director of Community Affairs for the Association to Benefit Children. Gore is also the author of Lighting the Way: Nine Women Who Changed Modern America and lives in New York City with her three children. She is the daughter of former Vice-President Al Gore. 
Food and Community: Creating Change Together
Talk by Susie Marshall
Centennial Hall  -  
Common Ground Stage
Susie Marshall is the Executive Director at GROW North Texas, a nonprofit that connects North Texans to food, farms, and communities in order to build a sustainable and secure regional food system.
Bruce McCarl
Speech by Bruce McCarl (Texas A&M)
EDTx Academy
Bruce McCarl is a Regents Professor and Distinguished Professor of Agricultural Economics at Texas A&M University. His recent research efforts have largely involved political analysis of climate change, climate change mitigation, ENSO analysis, and the Edwards Aquifer. McCarl won a Nobel Peace Prize in 2007 for his groundbreaking research on risk analysis, climate change, agricultural and forestry policies, and more. 
Chef's Panel: Local Sourcing and Clean Food
Chef's Panel presented by Chef John Franke, Chef Patrick Stark, Chef Mark Wootten, Chef Graham Dodds. Moderated by Nanci Taylor (Edible DFW)
Centennial Hall  -  
Common Ground Stage
The most popular chefs in Dallas come together to talk about farm-to-table, organic produce, locally sourced ingredients, non-GMO, and the Texas fresh food movement.
Co-ops and non-GMO's - From Growth to Distribution to Table
Growth Panel presented by Gary Stephens (Green Grocer Dallas), Megan Neubauer Couch (Pure Land Organic), and Steven Bailey (Urban Acres); moderated by Trish Percy (Texas Organic Farmers and Gardeners Association)
Centennial Hall     
Common Ground Stage
Non-GMO is a buzzword we hear more and more often. Ever wonder what's involved for farmers and distributors to produce or stock these items, as well as why they feel it's important? It's not always easy to maintain a GMO-free product or business - and what this panel has to say may surprise you!
A discussion between Ryan Sitton (Texas Railroad Commissioner) and Adam Briggle (UNT and Frack Free Denton)
Description:  Ryan Sitton is a native Texan and newly elected Texas Railroad Commissioner in charge of regulating the Texas energy industry. Adam Briggle is an assistant professor at the University of North Texas and board member of the advocacy group Frack Free Denton. 
Food Recovery Challenge
Speech by Stephen Sturdivant
Centennial Hall  -  
Common Ground Stage
Stephen Sturdivant is the Region 6 contact for the EPA's Food Recovery Challenge, a national effort under the EPA's Sustainable Materials Management Program to challenge businesses to reduce the amount of food sent to landfills and incinerators. 
Composting in your Backyard - Why We Should Compost and How to Get Started
Composting panel presented by Fran Witte (City of Irving), Andrew Miller (Compost Denton), & Heather Rinaldi (Texas Worm Farm). Moderated by Marilyn Simmons.
Centennial Hall    Common Ground Stage  
Fran Witte, Andrew Miller, and Heather Rinaldi are North Texas composting experts. Fran Witte develops and implements programs to promote environmental sustainability among Irving's residents, businesses, and visitors. Andrew Miller founded Compost Denton to work with nonprofits, urban farms, and community residents to build a sustainable waste management infrastructure in Denton. And finally, the owner of Texas Worm Ranch Heather Rinaldi is a vermicomposting expert.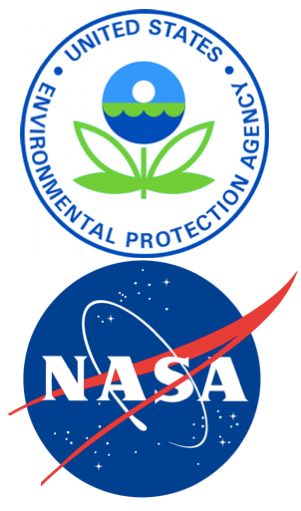 Based in Dallas, Texas, the Environmental Protection Agency Region 6 is charged with enforcing environmental regulations in Texas, New Mexico, Oklahoma, Arkansas, and Louisiana. While they work to create on-the-ground solutions, some of the most innovative and useful data about climate change is being gathered from space thanks to the efforts of the National Space and Aeronautics Administration.
Sustainable Farming Practices
Centennial Hall  - 
Common Ground Stage
Paul Magedson runs Good Earth Farm, a Dallas-area farm that grows vegetables and grass-fed lamb for a Community Shared Agriculture (CSA) program, local farmer's markets, and co-ops. Come find out how you can bring sustainable farming practices into your own home by connecting with farmers like Magedson. 
New Urbanism
Presented by John Carona (former Texas State Senator), Scott Griggs (Dallas City Councilperson), Angela Hunt (former Dallas City Councilperson), and Patrick Kennedy (Dallas-based urban planner)
Sunday     
4:00pm  -  
4:45pm
Description:     In recent years, the city of Dallas has seen a new emphasis on density, walkability, and urban development. This new spirit of New Urbanism is helping Dallas mature into a true city rather than one characterized primarily by sprawl and suburbs.
Dallas Farmers Market - Cultivating a Healthier Lifestyle
Speech by Amanda Vanhoozier
Centennial Hall  -  
Common Ground Stage
Amanda Vanhoozier is the Director of Market Operations at the Dallas Farmer's Market. During her talk, come find out what's new at the Dallas Farmers Market. From green initiatives to a local food hub, the newly renovated Shed is cultivating a healthier and more sustainable lifestyle for all of North Texas. Amanda will also share tips about getting the most out of shopping at a farmers market.