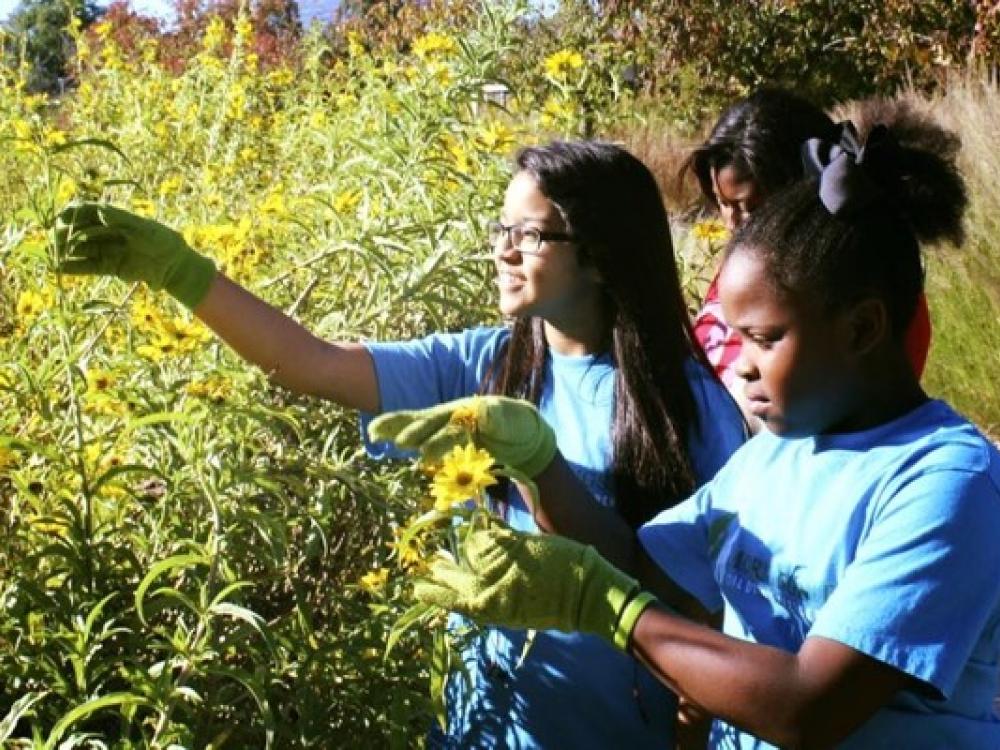 Green Revolution is a program geared to students in 6th through 12th grade in Fort Worth ISD.
Dec. 2, 2016
History tells us that since the beginning of time, man has wanted to belong, especially young people. Green Revolution, a program developed in 2012 by the Botanical Research Institute of Texas in Fort Worth, and funded by Rainwater Charitable Foundation and grants, teaches students, ages 12 through 18, to belong environmentally. 
According to Reginald Robinson, director of Green Revolution, BRIT's leaders started a field school several years ago as a way to bring a green curriculum to students, and the Green Revolution program grew from that.
Patricia Harrison, senior vice president and Will McClatchy, vice president of Research, spearheaded the project, which was also the dream of civic leader Walter Rainwater of RCF.
The program targets kids from lower socio-economic backgrounds in Fort Worth ISD. The students meet once a week on their campuses and one Saturday a month at BRIT. They study environmental topics in classrooms as well as participate in community projects, such as such as picking up trash, painting houses and beautifying school campuses. 
"We are teaching them [students] that they belong, that they are capable, and that they can make a difference because they are agents of change," Robinson said.  
According to Robinson, Green Revolution is an environmental leadership platform, but they are shifting to new ideas and bigger heights by leaning toward being a "GROWTH" agency.  The acronym stands for G – growth, R – responsibility, O – outdoors, W – wellbeing, T – teamwork, H – hope. 
So far, 116 students have participated in the program, but plans are to give them a supplemental environmental education by reimagining the program so that it can be done at campuses, not at the BRIT center as presently done on the second Saturday of each month.  Hopes are to include fifth graders in the future.
"The idea is to get the program into more schools and give students an opportunity to grow," says Robinson. "Students don't get grade credit, but it's an out-of-school time and service hours count toward scholarships and the National Honor Society."  
---
Sign up for the weekly Green Source DFW Newsletter to stay up to date on everything green in North Texas, the latest news and events. Follow us on Facebook, Twitter and Pinterest.