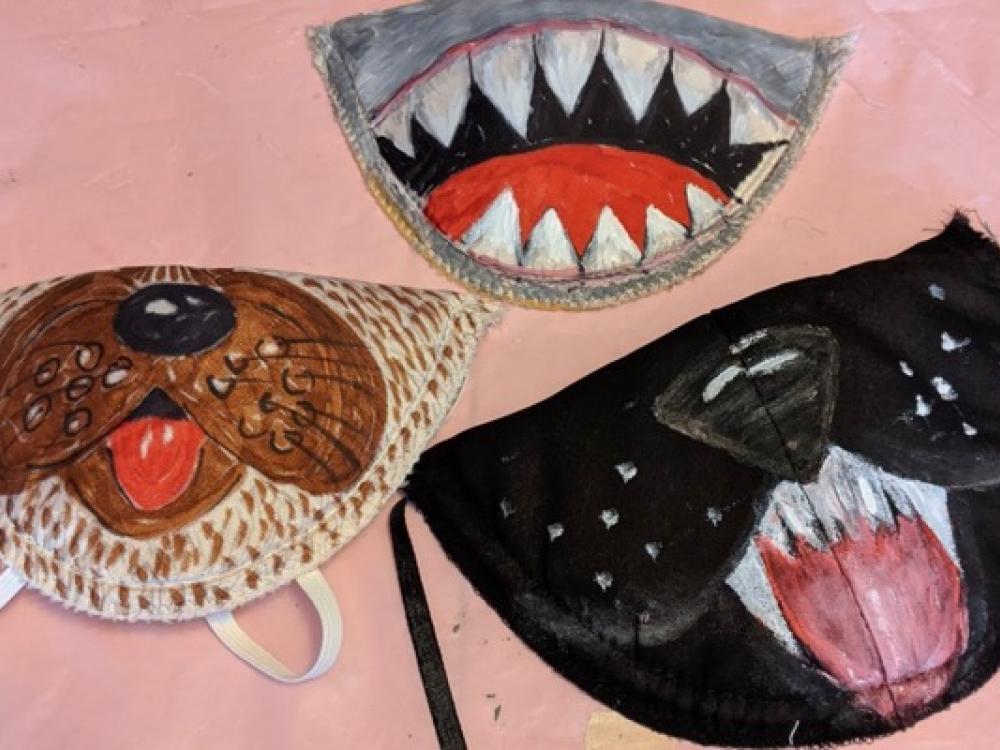 Dallas recycle artist VET shows how to make masks out of discarded shoulder pads. Photos courtesy of VET.
April 27, 2020
HOW TO MAKE FACE MASKS OUT OF SHOULDER PADS
Watch VET demonstrate how to make a decorative face mask using a fashion staple from a bygone era - shoulder pads. 
HOW TO ADD STRAPS
Cut two 8-10 inch strips of elastic. Adjust length to stretch comfortably around the back of the head. On the back of the mask, sew each end of elastic to opposite corners. Attach the other elastic strip lower on the mask. Elastic can be attached horizontal or vertical.
HOW TO CLEAN
Hand wash masks with mild soap and water.
---
Stay up to date on everything green in North Texas, including the latest news and events! Sign up for the weekly Green Source DFW Newsletter! Follow us on Facebook and Twitter. Also check out our new podcast The Texas Green Report, available on your favorite podcast app.